Social Impact Virtual Accelerator
Social Sector Network provides top-quality social entrepreneurship education to empower innovative leaders around the world. We offer both self-paced and collaborative training programs, which are delivered 100% online. Designed around active learning, our training programs will help you produce actionable deliverables to further your entrepreneurial pursuits.
Welcome to the Social Impact Virtual Accelerator!
Unlike other online training programs, Social Impact Virtual Accelerator (SIVA) programs are designed explicitly around social impact. All SIVA programs are constructed around social entrepreneurship and sustainable development principles. If you seek to catalyze social and environmental change, then you should highly consider joining SIVA programs as a participant (see below) or mentor (apply to become a mentor).
Community Training Framework
All Social Impact Virtual Accelerator programs are conducted in conjunction with our Social Impact Community, an online network of social entrepreneurs and sustainable development professionals. Each immersive program incorporates guided learning, one-on-one mentoring, and community Slack channels so that SIVA participants receive comprehensive accelerator experiences from the comfort of their homes and local co-working spaces. Our mentors include incubation, acceleration, and innovation specialists.
---
Introductory Courses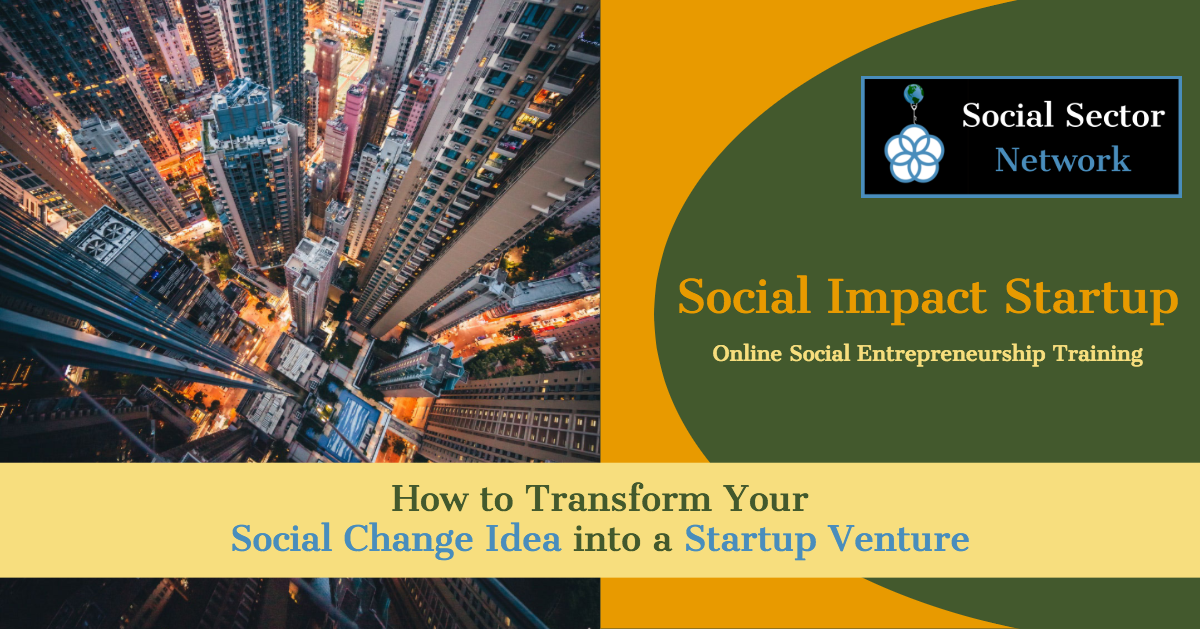 Designed for aspiring social entrepreneurs, Social Impact Startup will help you turn your idea for social/environmental change into a social enterprise. This self-paced program provides leading-edge tools and strategies so that you can effectively research, develop, and test your startup concept.
---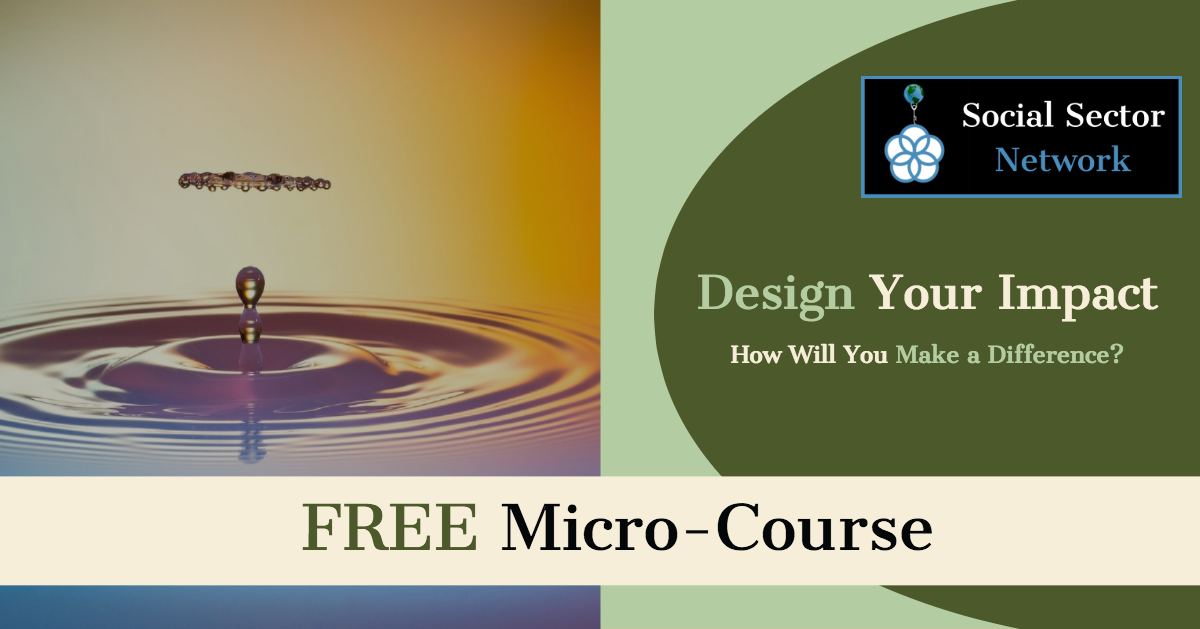 Do you want to make a difference in the world? Discover how you can personally generate social impact by taking this FREE micro-course! Learn about the roles in social impact communities, select an issue of focus, and strategize ways to generate your unique impact.

---

Mission:
Social Sector Network aims to make top-quality social entrepreneurship training accessible to anyone with an internet connection. We accomplish this by leveraging our community resources to provide early-stage support for social enterprise founders and teams.
Providing a much-needed alternative to physical incubators and accelerators, Social Sector Network cultivates an online social impact ecosystem that revolves around education and mentoring.
Values:
How should companies distribute decision-making power? (Shareholder ⇒ Stakeholder)
What mechanisms should we employ to measure value? (Financial Returns ⇒ ESG Returns)
How should information and capital flows be controlled? (Centralized ⇒ Decentralized)
Who should benefit financially? (Investors ⇒ Ecosystems)
Our Story:
Social Sector Network emerged in response to four challenges faced by social enterprise teams:
Fulfilling core-team responsibilities
Acquiring support resources (funding, training, etc.)
Generating and measuring impact (social and environmental)
Creating mutually beneficial and impactful partnerships
Committed to helping social entrepreneurs overcome these hurdles, we empower change agents through connection and education.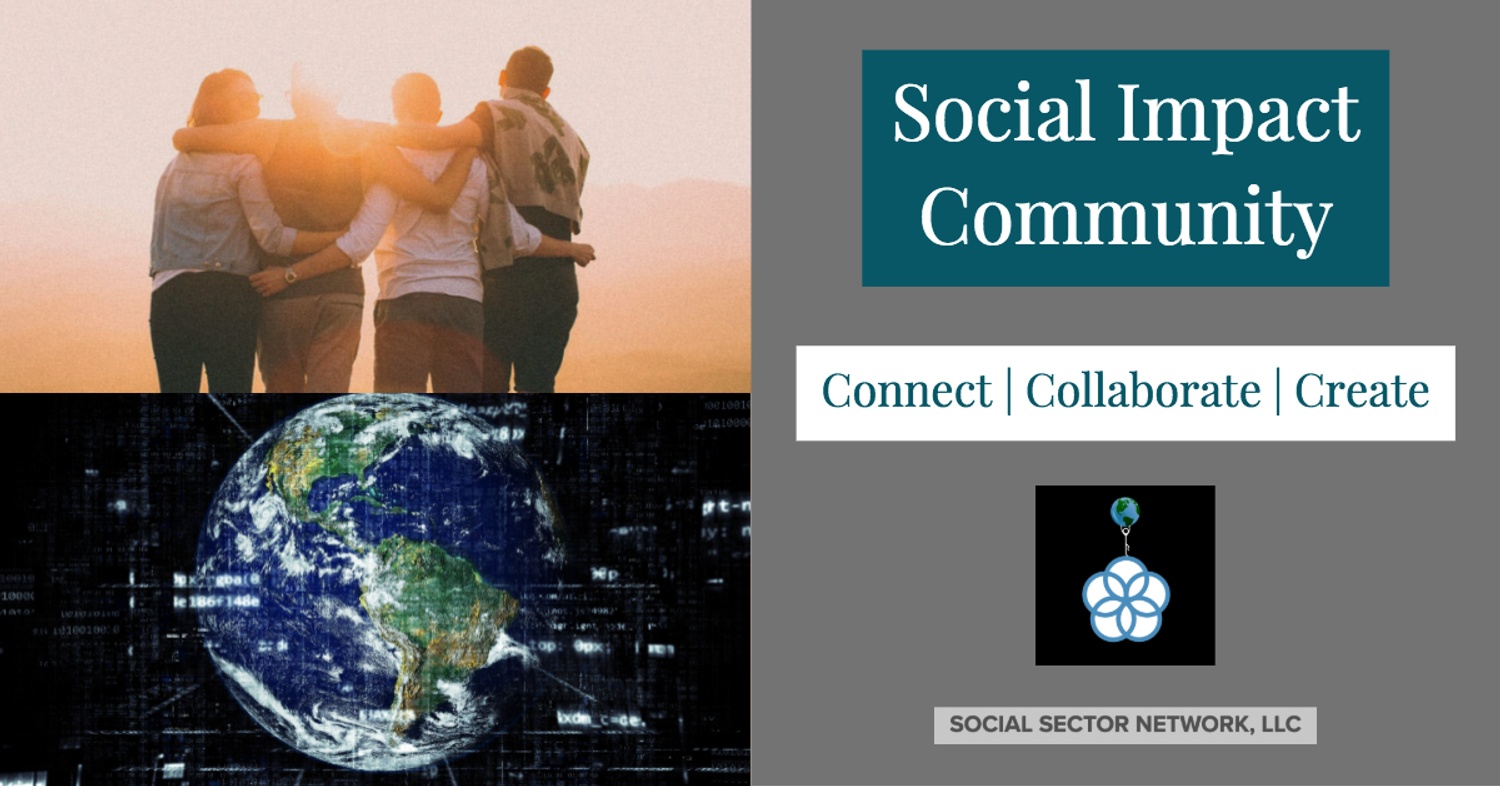 Our three primary goals are:
Providing Training: Skill-building is our primary focus at Social Sector Network. We offer an assortment of training programs, strategy guides, and advisory services to support social enterprise teams, as well as impact-oriented individuals. Prioritizing affordability and accessibility, we hope to cultivate a community of social entrepreneurship experts.
Enabling Collaboration: By organizing online communities, we aim to spark collaboration around social innovation and the United Nations' Sustainable Development Goals. Social Sector Network encourages partnerships across traditional sectors by bringing together an eclectic mixture of organizations and individuals.
Catalyzing Impact: Our primary goal is to catalyze impact by building a connected, global ecosystem of socially-conscious stakeholders. Through our community-based initiatives, we hope to promote widespread social innovation.